Princess Maria Amor Visits The Zayed Charitable Foundation in UAE
H.E. Abdulla Salem Alameri and HRH Princess Maria Amor in deep conversation about humanitarian projects
An introduction for collaborations on humanitarian projects between The Zayed Charitable & Humanitarian Foundation and We Care for Humanity

H.E. Abdulla Salem Alameri showing the latest project of Zayed Foundation in UAE
Abu Dhabi – 22nd August, 2019 – The first Bae A Romapunut of Mindanao, Sulu and Palawan, Her Highness Princess Maria Amor Torres made an official visit to the Zayed Charitable & Humanitarian Foundation Headquarters in Abu Dhabi. Her Highness was warmly received by H.E. Abdulla Salem Alameri, Director General Office Manager, Dr. Ibraheem Hasan AlZaabi, Projects & Programs Director and Ms. Miray Zaki, Head of Investments of the said Foundation.
Zayed Foundation was founded by the late Sheikh Zayed bin Sultan Al Nahyan in 1992 focusing on the implementation of sustainable projects and programs to improve the quality and level of health and educational services and infrastructure in developing countries, in order to improve the social and economic standards of the people. In 2010, His Highness Sheikh Khalifa bin Zayed Al Nahyan, President of the UAE, issued an Emiri Decree on the restructuring of the Foundation's Board of Trustees under the chairmanship of HH Sheikh Nahyan bin Zayed Al Nahyan and HH Sheikh Omar bin Zayed Al Nahyan as Vice-President. H.E. Hamad Salem Bin Kardous Al Ameri serves as the Director General of the Foundation.
According to Zaki, "the purpose of the visit is an introduction, to create a synergy between the two charitable organizations and see the possibilities of working together on humanitarian grounds".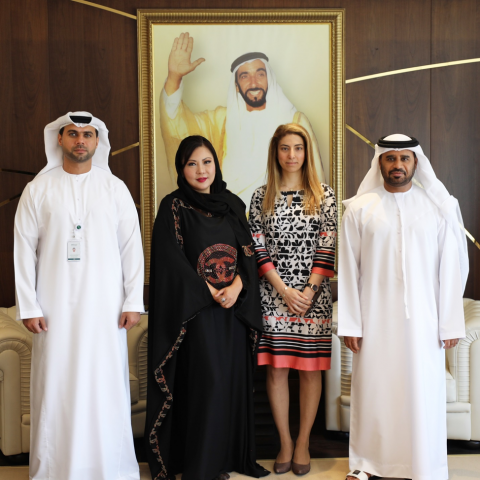 (L to R) Dr. Ibraheem Hasan AlZaabi, HRH Princess Maria Amor, Ms. Miray Zaki, and Mr. Abdulla Salem Alamer
Amor, founder of We Care for Humanity (WCH) explains her vision, the Eco-Palace for Humanity, now being planned in the Philippines, Uganda and Cambodia, as a center for Peace, Economic and Social Development for humanity with a mission to eradicate poverty, violence and human sufferings by providing free to low-cost housing to the disadvantaged people, in displaced families and refugees due to wars and calamities; free education and healthcare; sustainable livelihood; empowerment programs for women, children, elders and people with disability; a center for interdenominational faiths; a science and technology hub; and a facility for culture, arts and sports.
"You cannot stop terrorism until you stop poverty. The devil feeds on vulnerability especially the hungry stomachs. Educate the children and feed the hungry, then there will be no more to recruit to become terrorists." – Princess Maria Amor
Mr. Alameri said that the Foundation has been cooperating and coordinating with different UN and government agencies on humanitarian projects and is constantly keen to provide various assistance to the needy from inside and outside the State without distinction between race, religion, color or gender. "We welcome new ideas and strategies in order to make unprecedented impact to the needy. We are happy to learn about We Care for Humanity's activities and we look forward to future collaborations in the Philippines and other countries where we can provide assistance to."
Amor also invited the Zayed Foundation to the Philippines in October for her Grand Enthronement as the First Bae A Romapunut of Mindanao, Sulu and Palawan which will be attended by dignitaries, royals, philanthropists, honorees of the Global Order of Dignitaries and Philanthropists (G.O.D.) Awards Honorees. The said grand event is being organized by the Lanao Muslim Professional Fraternity (LAMUSPROF), Union of Royal Houses of Mindanao and the Ranao Council for Culture and Peace with the support of local government of Marawi, Mindanao State University and other Muslim entities of the Philippines.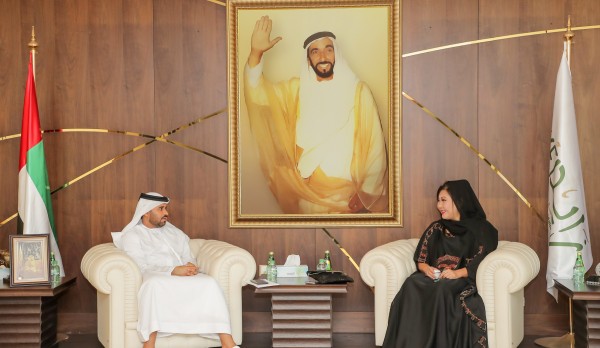 H.E. Abdulla Salem Alameri and HRH Princess Maria Amor
Media Contact
Company Name: WE CARE FOR HUMANITY
Contact Person: WCH Admin
Email: Send Email
Phone: 8185145756
Country: United States
Website: http://www.godawards.com