Hip hop artist Blaze Releases New Single "Money"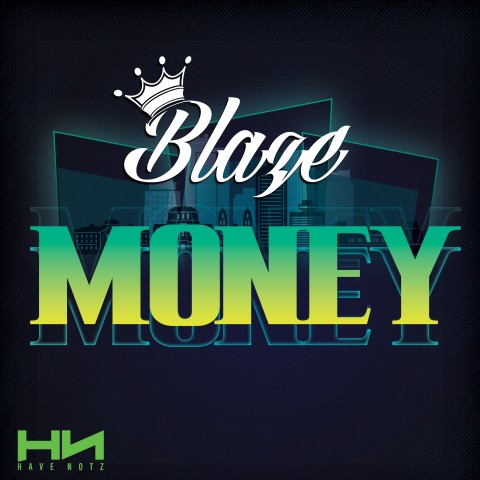 Arizona hip hop artist Blaze has just dropped his highly anticipated single "Money" to critical acclaim. The new music features an energetic, edgy beat with a catchy hook and as always Blaze's wordsmith-like lyricism. It is sure to become a fan favorite and make waves across the industry.
Blaze, who has been making music for over a decade, is known for his unique sound and lyricism. With "Money," he takes on the topic of struggle and perseverance, and wealth and success in a way that is both relatable and inspiring.
"I wanted to write a song that would encourage people to go after their dreams," the AZ hip hop artist said in a recent interview. "Money is just one aspect of success, but it's something that a lot of us focus on. I wanted to show that it's possible to achieve your goals and still stay true to yourself."
The track features a driving 808 bass and intricate percussion, creating a sense of energy and urgency that perfectly matches the lyrics. Blaze's smooth and confident fast flow with each verse building on the last creates a powerful message of determination and ambition.
"I think this song is going to resonate with a lot of people," Blaze said. "We all want to be successful at what we do, but it can be hard to stay motivated when things get tough. I hope this song can be a source of inspiration for anyone who needs it."
The release of "Money" has been eagerly anticipated by Blaze's fans, who have been eagerly awaiting new music from the artist. With its infectious beat and melodic hook, the track is sure to be a hit on streaming platforms and radio stations across the country.
Blaze is no stranger to success, having released several successful albums, singles and collaborated projects. With "Money," he proves that he is still at the top of his game, and that he has plenty of new ideas to share with his fans.
So if you're a fan of hip hop, new rap music or just looking for some uplifting music to add to your playlist, be sure to check out "Money" by Blaze. It's a track that is sure to get you moving and feeling inspired, no matter where you are on your own path to success.
Song Links:
https://have-notz.com/product/money/
https://open.spotify.com/album/0eENQ8L6beuPYPKvFy2UP2
https://music.apple.com/us/album/money-single/1675925199
https://www.youtube.com/@BlazeHaveNotz
Media Contact
Company Name: Have Notz
Contact Person: James Washington
Email: Send Email
Country: United States
Website: www.Have-Notz.com