ViaDerma Announces FDA Registration Application Update & Brand Name for New Hair Regrowth Product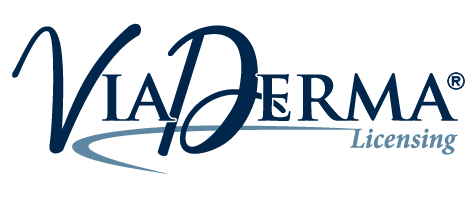 The Company unveils brand name for its planned minoxidil hair regrowth product
LOS ANGELES – March 16, 2023 – ViaDerma, Inc. (OTC Pink: VDRM) is pleased to announce that the company has recently submitted its application for its planned minoxidil hair regrowth product for FDA registration status approval. The FDA registration process should be relatively quick, and we expect this process to be completed within a few weeks.
The company has chosen Nupelo as the brand name for its new hair regrowth product. Nupelo will incorporate ViaDerma's proprietary, patent-pending dual carrier transdermal delivery technology and use Minoxidil (topical route) in their new hair regrowth product.
ViaDerma plans to make Nupelo available for purchase via several online platforms including their newly acquired domain, nupelo.com. The product is expected to be ready to go to market and available to purchase online by the end of Q2 2023.
"Everything has come together very quickly and smoothly. Due to the extreme effectiveness of our proprietary transdermal delivery system, we can develop new products like Nupelo in a very short period. Many other hair products only work to reduce hair loss but are ineffective at actually regrowing hair. Nupelo works to solve both." said ViaDerma's President & CEO, Dr. Chris Otiko
About ViaDerma, Inc.
ViaDerma, Inc. (OTC: VDRM) is a publicly traded specialty pharmaceutical company committed to bringing new products to market and licensing its innovative technology to current leaders in the pharmaceutical industry in a wide variety of therapeutic areas.
For more information, visit: https://viaderma.com
Any forecast of future performance is a forward-looking statement under securities laws. Such statements are included to allow potential investors the opportunity to understand management's beliefs and opinions concerning the future so that they may use such beliefs and opinions as one factor among many in evaluating an investment.
Follow ViaDerma on Twitter: https://twitter.com/viaderma
Follow ViaDerma on Facebook: https://www.facebook.com/ViaDermaLicensing/
Media Contact
Company Name: ViaDerma, Inc.
Contact Person: Investor Relations
Email: Send Email
Phone: 310-734-6111
Country: United States
Website: https://viaderma.com/