Jeff LaBelle: Looking for ways how to help Ukraine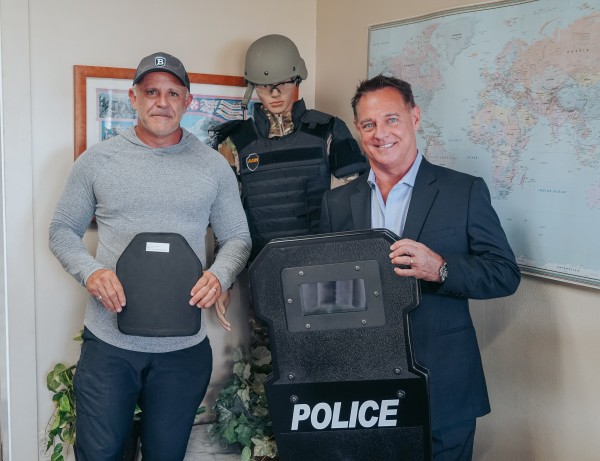 Jeff LaBelle, Sarasota native met with Stephen Rodhouse of Automotive Armor Manufacturing Inc. to discuss a potential project to aid first responders in Ukraine. Automotive Armor Manufacturing Inc. sells armored shields, bulletproof vests, armored body inserts, as well as a variety of protective panels with architectural, aviation, automotive, and marine applications. With the help of Automotive Armour Manufacturing, LaBelle hopes to provide first responders, the red cross, and other charitable organizations with sufficient protective wear and shields to help keep them alive and doing their good works through such tumultuous times.
"It is important to do whatever we can to support those who are risking their lives aiding innocent civilians in this devastating conflict. While it is sometimes easy to forget how blessed we are to live in the United States, we must remind ourselves that such freedom, liberty, and protection are virtues– virtues that people must consistently engage with and fight for. Therefore, I stand by Ukraine in its national cry for liberty." The coordinated efforts of Jeff and Stephen will reduce and prevent the likelihood of severe injury or death potentially experienced by employees or volunteers serving those nonprofit organizations.
Media Contact
Company Name: Jeff LaBelle Advisor
Contact Person: Jeff LaBelle
Email: Send Email
Address:1 S School Ave Suite 501
City: Sarasota
State: Florida
Country: United States
Website: www.jeffreylabelle.com