DPSG Schools prove how art education can pave the path towards out-of-the-box thinking
Education policies almost universally recognize the value of arts in developing teamwork, analytical, and creative skills. Numerous studies have shown that arts education is essential for academic achievement, social and emotional development, civic engagement, and equitable opportunity. Involvement in Arts has also been associated with gains in math, reading, cognitive ability, critical thinking, and verbal skill. In this context, schools worldwide have been pondering upon the question: how does one teach the value and appreciation for art? How is Art viewed, learnt, and practiced? With these questions in mind, the educators at Delhi Public School Ghaziabad Society (DPSGS) have implemented a well-researched five-strand framework for engaging students in a creative process that links Arts with other subjects and meets evolving objectives in both.
This five-strand framework which saw huge investments in time and effort by DPSG educators, art experts & curators, is probably the first such scientific approach by any other school in the country that looks at Art through the lens of a structured framework.
Mr. Om Pathak, Chairman of DPSGS says, "Just like mathematics or science, art requires regular practice and is not something that can be achieved through sporadic learning. Regular engagement and education in the arts must be imbibed in the school curriculum for it to influence the students. It helps improve decision making, boosts self-confidence and makes children more self-assured. They can become self-learners, constantly challenging themselves, and become more focused on achieving their goals. In other words, it gives the children a wide canvas on which they can paint whatever they think is possible". DPSG schools in Ghaziabad, Gurugram, Faridabad & Dehradun have been successful in integrating its students into the larger ecosystem through collaborative programs with the Crafts Council of India, Centre for Cultural Resources & Training, museums, art connoisseurs, and artists among others. The schools offer Visual Arts (painting, sculpture, ceramics, craft, design, photography, filmmaking); Fine arts (Drawing, Painting, Printmaking, Sculpture & Ceramics); Applied Art (Design, craft, photography, and filmmaking) and Performing arts (India, Western & Folk dance, music along with theatre).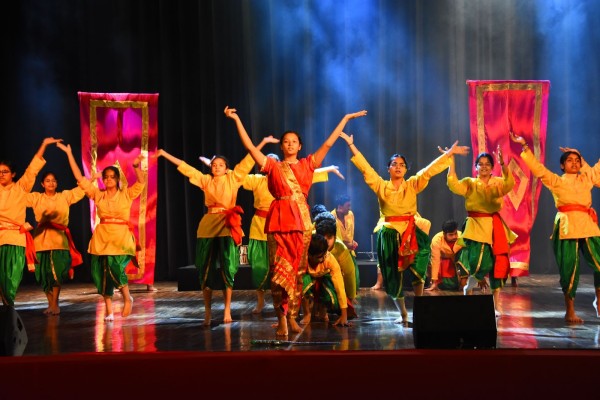 Here's what Art Education at DPSG encompasses:
1. Art Making: As students advance through the grades, they develop their ability to experiment and the confidence to tap into their own creativity. They expand their imaginative capacities while experiencing a variety of art media, drawing inspiration from a global array of artists.
2. Literacy in Arts: Progressing from the early childhood grades to senior school, students use the rich vocabulary of Arts as they analyze, discuss, and assess their own artwork and that of their peers. They reflect on and write about their art making process and read and write about a broad range of artists related to that process.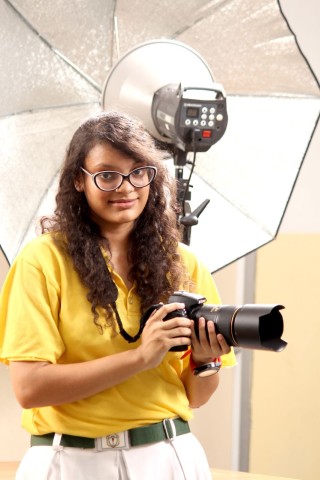 3. Making Connections: Throughout all grades, students learn the significance of the Arts and its link to other curricular areas. They come to understand how art may be used to help them observe and interpret their ever-expanding world
4. Community & Cultural Resources: DPSG students explore the cultural vitality of their city through an active engagement with museums, galleries, artist studios, community-based organizations, and libraries. These are integrated into instruction to enrich students' lives and to expand their horizons.
5. Careers & Life-long learning: Not all students would pursue art-related careers, however, the framework ensures that they learn to regard art as an important means of expression, appreciation, and develop aesthetic sensibilities which is a source of lifelong enjoyment.
Media Contact
Company Name: DPSG
Contact Person: Abhimanyu
Email: Send Email
Country: India
Website: https://www.dpsgs.org/